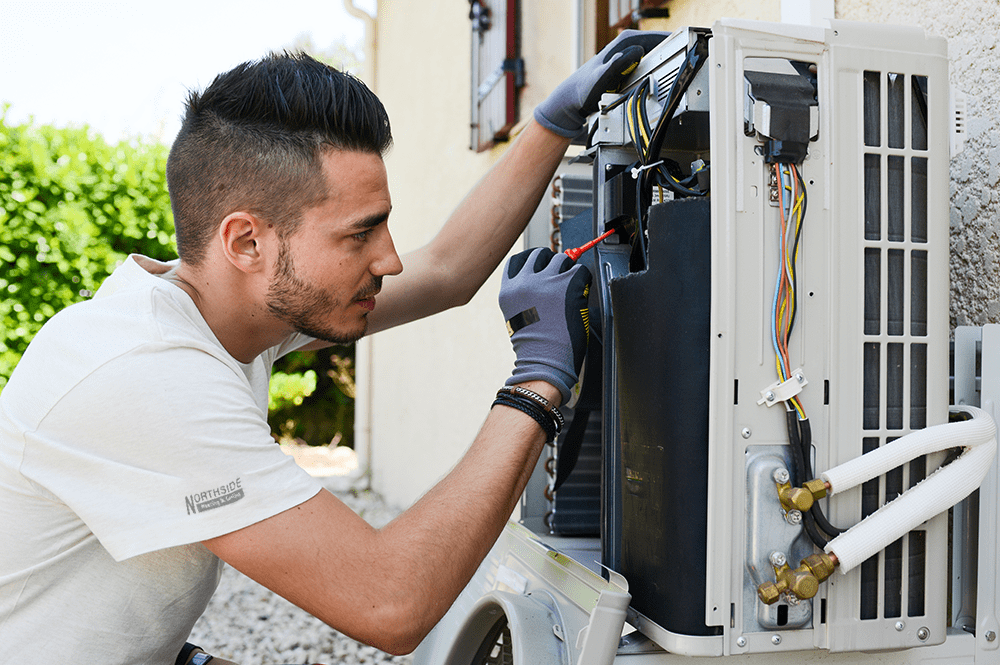 NORTHSIDE
Maintenance Plans
Avoid Unexpected Repairs, Keep Your Unit Running Efficiently
To keep your HVAC system running smoothly, it's important you make regular maintenance a priority. Maintenance helps to prevent unexpected costly repairs, improves performance and extends the life of your system.
Your heating and cooling system is the way you keep your home comfortable. Let us help your unit do its job with our Express Maintenance Plan. Two maintenance trips a year can go a long way!
Benefits of Regular HVAC Maintenance
Keeps your system running at peak efficiency. An efficient system preserves energy and saves you money. Northside technicians will clean your unit to remove dust and build up that can cause your system to work harder to heat or cool your home.
Eliminates unexpected repairs. Regular maintenance lessens the likelihood for unexpected breakdowns and much more costly repairs.
Improves system safety. Keeping you comfortable and saving you money is important, but the safety of your family is priority number one. It is important to regularly verify electrical connections, carbon monoxide emissions and system controls as well as make sure all moving parts are well lubricated. Systems that do not receive this regular attention are are more likely to fail and can cause a potential risk to your family's safety.
Extends the life of your equipment. Having your system tested and adjusted regularly optimizes performance and helps you get the most from your system.
Preferred Customer Service. Existing customers get same-day service and a 15% discount on all-repairs.
Paying to have your heating and air conditioning system maintained might seem like an unnecessary expense, but it is proven to save you more money and lessen the chance you'll experience the need for untimely repairs. You wouldn't drive your car 100,000 miles without changing the oil or air filter, why would you continue running your heating and air conditioning equipment without the same kind of regular maintenance?
Schedule maintenance online today or contact us to learn more about our maintenance services.